Rehabilitation & Post Surgical Recovery
With equine rehabilitation, every case is different and will be evaluated as an individual. Our rehabilitation programs will draw upon various strategies to best support the horse. We are happy to work with you to provide the best equine rehab we can within your means.
CamHaven works very closely with veterinarians to build the ideal rehabilitation program to ensure your horse's optimal recovery, enhance performance, improve health and return to competition faster and stronger than ever before.  Successful rehabilitation programs are achieved with the collaborative efforts of horse owner, trainers/coaches, veterinarians, farriers and Team Camhaven.  With input from each of these people, customized programs are able to be developed to address each individual horse's needs.
The level of care is determined by their specific requirements and/or discharge instructions from the hospital. Our facility in no way is a replacement to regular veterinary care and in the case of an injury or health issues a veterinarian should be consulted. 
Rehabilitation Care – Level 1
Horses that require a higher level of care than stall rest with fairly straight forward rehabilitative program that are recovering from an injury or surgery.  This level of care is usually 1 to 6 months. In some cases up to a year depending on the injury.
Desginated rehabiliation paddock area has been designed for horses that require a smaller paddocks but still can enjoy the outdoors.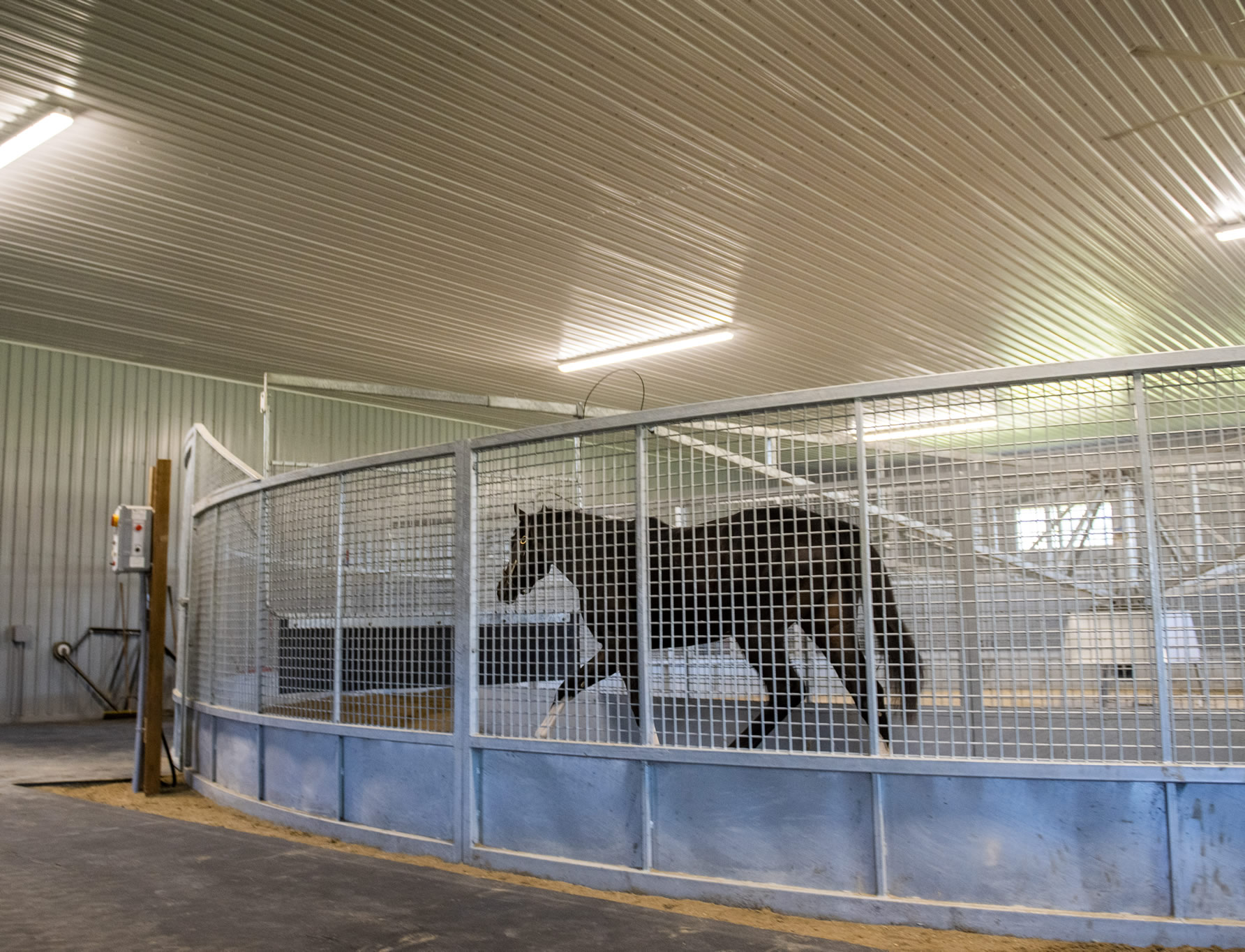 Rehabilitation Care  – Level 2
In most cases this level of care is short term, usually 1 to 3 weeks.  Appropriate for horses immediately following surgery or an acute injury, require medications administered in the evening hours and/or require intense care.
Once out of the "critical stage", your horse can slowly transition to our Rehabilitation Care Level 1.  Deep bedding is placed in the stall to ensure comfort for your equine partner.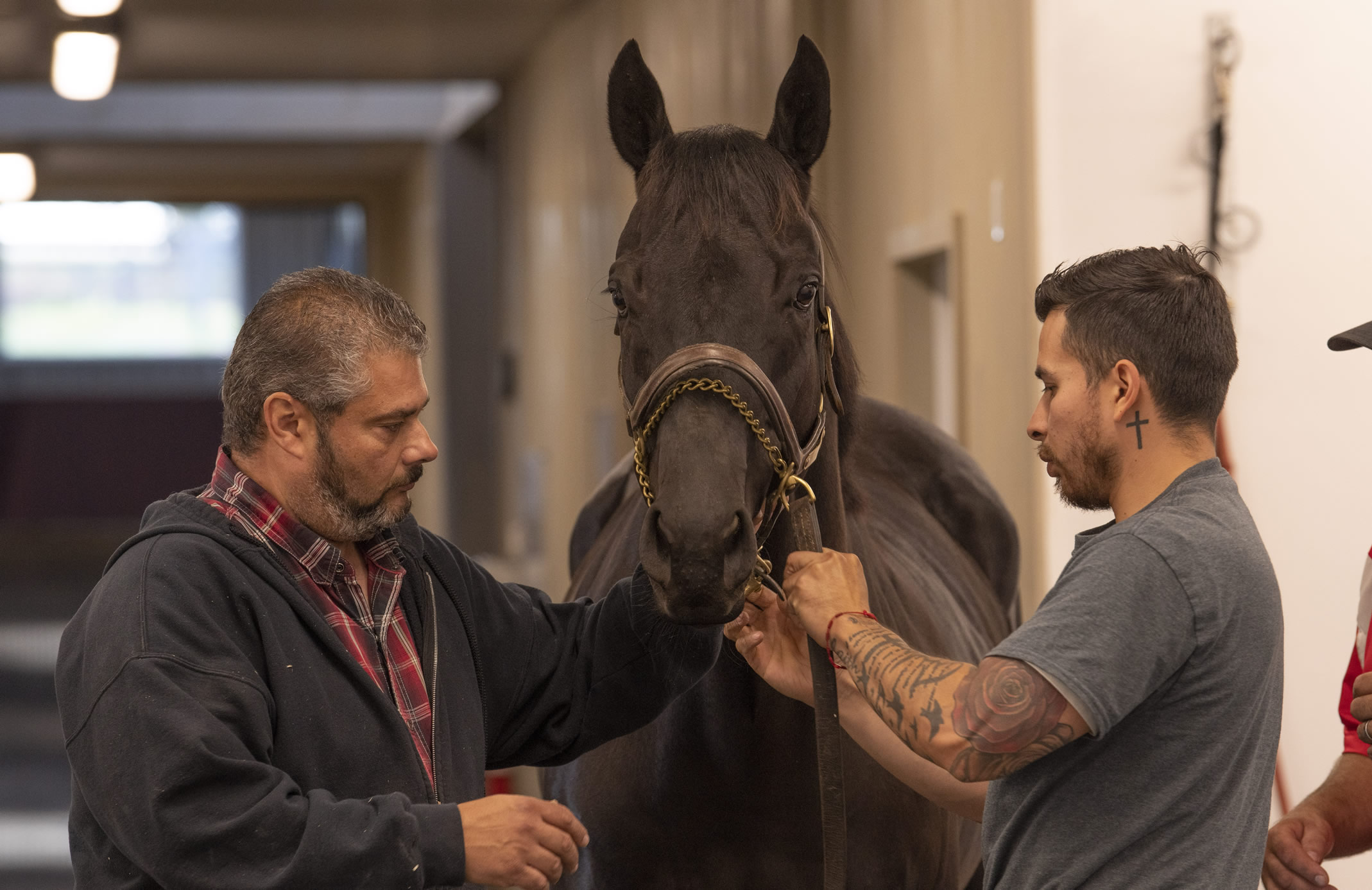 Our Fitness Development program is perfect for horses returning back to phyical exercise after stall rest, lay-up or injury.  Horses can be safely reintroduced to work in a controlled environment with consistant footings in our state-of-the-art indoor exerciser.
The indoor exerciser allows us to incorporate as much free movement as possible for the horses, while still maintaining the ability to control and adjust the speed and direction of their movement.  The fact that your horse is not being pulled along, but moves at a natural pace, they are able to relax and stretch their top line, thereby increasing the elasticity of their muscles.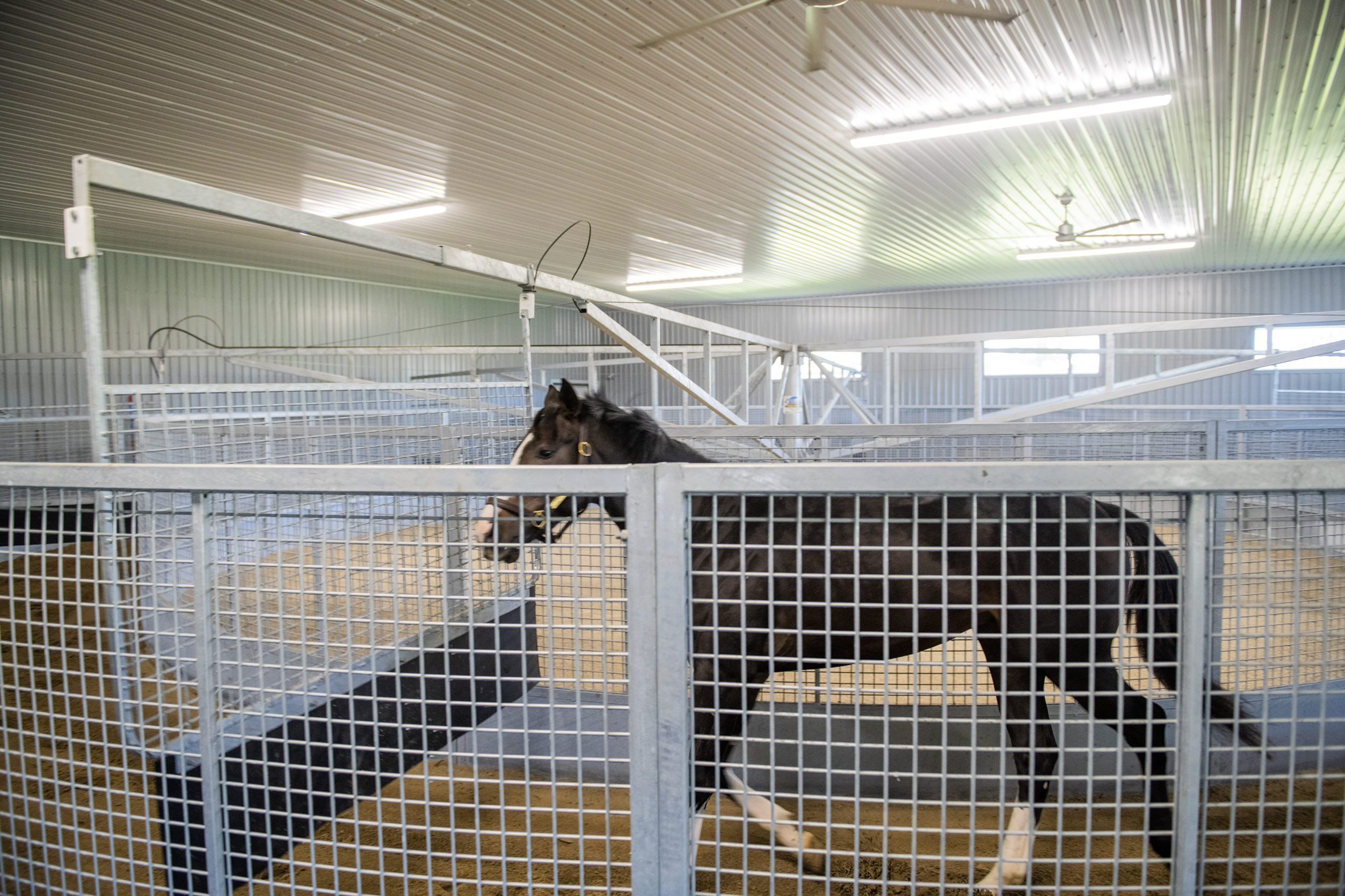 The Athletic Development program is ideal for developing the equine athlete toward elite performance levels.  A more intense fitness development program, with a combination of under saddle work and our indoor exerciser we tailor each athlete's schedule to their individual phyical needs.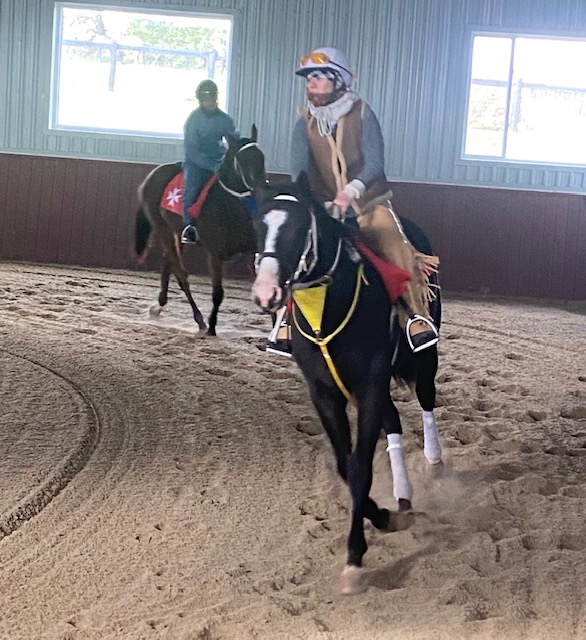 Custom Fitness Development Programs
Fitness & Conditioning
We take pride in developing unique Fitness and Conditioning programs to benefit each horse individually, each time they visit us. Everything we do at CamHaven Farms is dependent on your horse's requirements and physical needs.  We understand that in some cases pre-designed programs are not the best option for you and your horse. Custom programs are available depending on your horse's needs and budgetary requirements.
Rehabilitation
With equine rehabilitation, each case is different. Every horse will be evaluated as an individual.  Our rehabilitation programs cover everything from post surgery, wound care, abscesses, soft tissue injuries and much more.  Our team works closely with your veterinarian to develop a program that best suits your horse.  We know and understand budget is an important factor for our clients.  We are happy to work with you to provide the best equine rehab we can within your means.

Breeding – Broodmare & Foaling
At CamHaven Farms, we have a dedicated Broodmare barn where there ar ONLY mares in foal reside on daily basis.
Your mare is monitored from the second she arrives on the farm!  Each broodmare is put on an individual feed program which consists of premium specialty feeds.
Foaling out at Camhaven Farms is the stress-free way to make sure your delivery goes as smooth as possible. We schedule all the needs your mare/foal requires on your behalf.
Your mare will reside in our dedicated "broodmares only" barn that is completely separated from our main barn where she will enjoy a matted 12' x 12' stall with window.
She will transition to our Foal Watch Care Package closer to her foaling due date.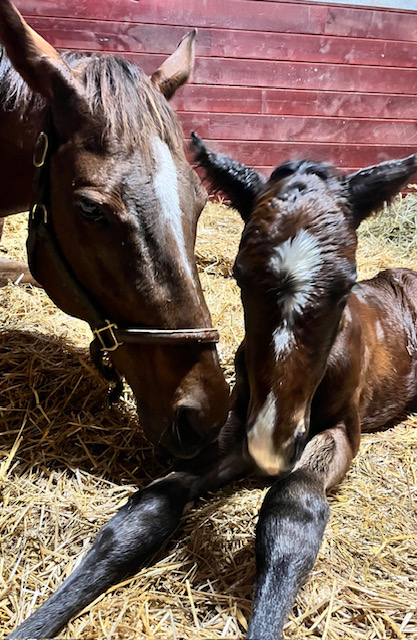 Your mare will transition to our Foal Watch Care package between 1-2 weeks prior to foaling.  She is under constant monitoring. 
A dedicated broodmare specialist team member will always be present to aide as needed in the foaling process. 
Your mare will foal out in a matted 12' x 24' foaling stall, bedded with clean straw daily.   Once your foal is on the ground and healthy, he or she will be provided with a private individual turn out in our Newborn Paddock.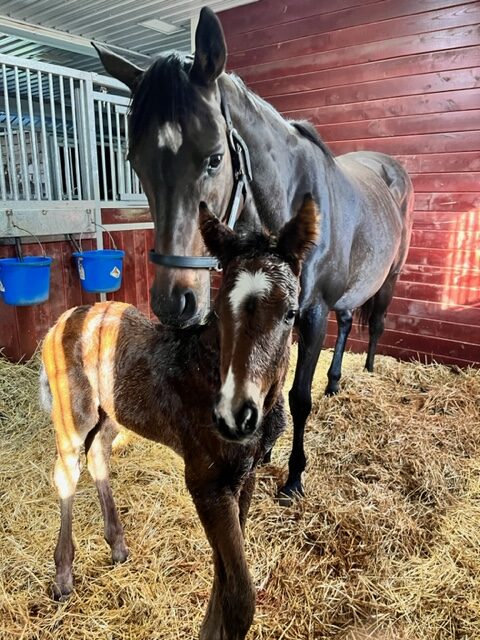 Young horses should be taught manners early in life, but ultimately should be allowed to explore their world as young horses!
We provide high-quality specialty feeds for all young horses, as we believe nutrition is a vital component for health, performance and growth. 
All youngsters are exposed to the basics of on-the-ground training, trailering, clipping, bathing, cross-tie, farrier work, halter and bridle in-hand.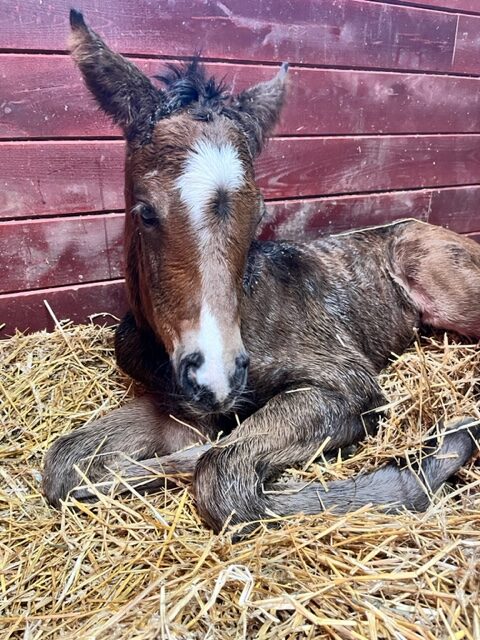 Whether you have a home-bred or a yearling purchase, you can rely on CamHaven Farms to break and train your horse.
Young horses need a patient but firm hand to be properly introduced into the training regime and allow them to gain confidence and eliminate trauma often associated with breaking.
Our team has many years of experience in the handling of yearlings.